Bio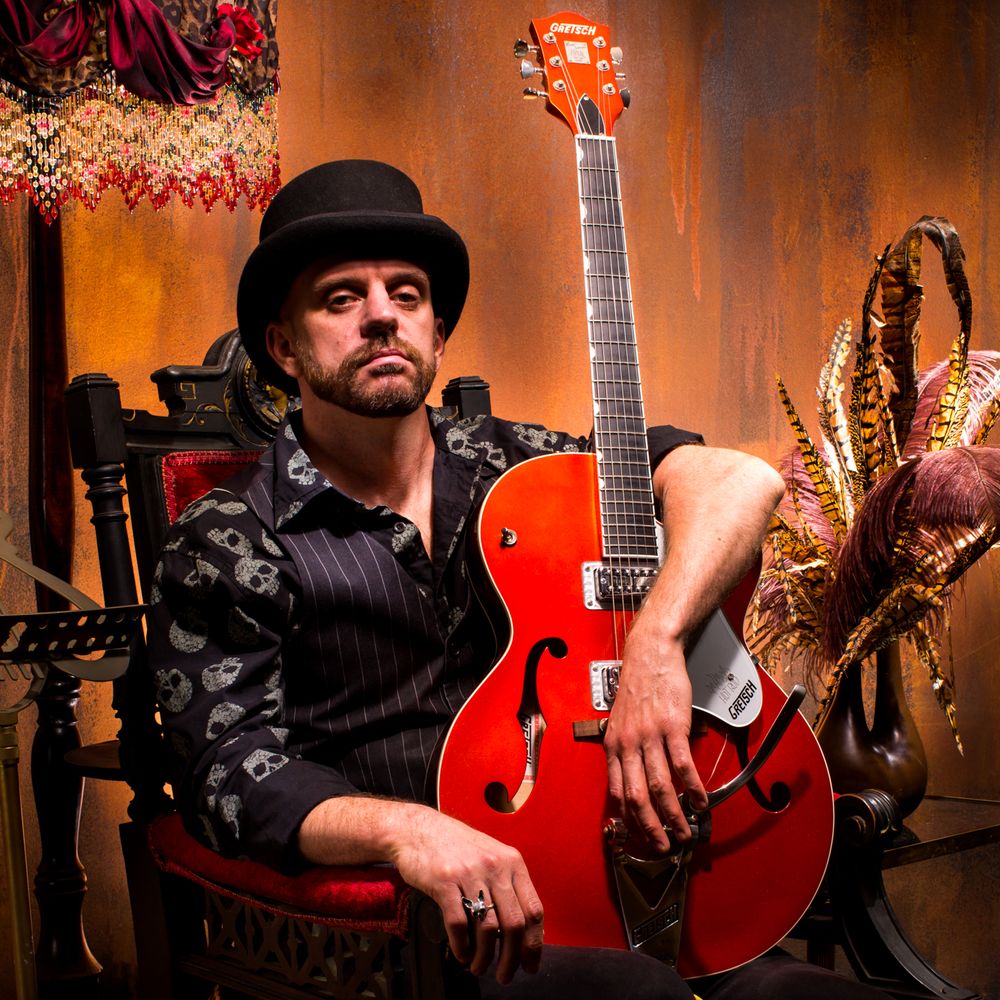 Luke played his first gig in a bar at 17 years old and never stopped. As a touring session guitarist he has played all over Australia with a long list of artists. Shannon Noll, Mi-Sex, John Stevens and Steve Balbi (Noiseworks), Dave Faulkner (Hoodoo Gurus), Doug Parkinson, Glen Shorrock, Angry Anderson (Rose Tattoo), Sarah McCleod (Superjesus), Simon Meli (The Voice), Chris Ninni (The Voice) and Iota to name a few. Luke is also a member of French-Australian hard rock band Koritni based mostly in Paris. From 2006 to 2011 he did several European tours with them, supporting 2 studio albums, a live DVD and a collection of B-sides. Highlight gigs included Hellfest; France's biggest rock festival with the likes of Motley Crue, Black Sabbath and Buckcherry. Other festival dates included shows with Motorhead and Glen Hughes of Deep Purple.  Luke played and co-wrote on three albums for the band in total. 
He fronts his own band Red Dragon Blues and has an album coming soon which he wrote, produced and engineered himself; recorded in Australia and Japan.
From 2011 to 2014 Luke was resident guitarist for Australian Idol Shannon Noll, touring all over Australia doing shows, festivals and TV  performances. Shannon is the only Australian artist to have had 10 consecutive top ten singles. In 2013 he played with Shannon at Stonefest, Sydney Olympic Stadium on the same bill as two of his idols, Van Halen  and Aerosmith. In between all that, Luke played in tribute shows in major  theatres around Australia such as Bat Out of Hell (yes the Meatloaf album; it was a big learn!) and Ziggy, a tribute to David Bowie. He also managed some recording sessions for independent artists at Skeet Music in Sydney, as well as country artist Jayne Denham. 
He's played at the Tamworth Country Music Festival several times with Shannon, Baylou and Jayne. In addition he's played literally more than a thousand covers gigs of all styles, weddings and solo vocal/acoustic gigs.
He can be seen in music videos for Baylou, Koritni, Jayne Denham, Shannon Noll, Matt Cornell and Max Smidt.
Based intermittently in Japan from 2014 to 2018 Luke took a side step from playing in Australia; creating his own band Red Dragon Blues. Starting out with one of Tokyo's best session drummers Armin Takeshi-Linzbichler, he later recruited Koritni drummer Chris Brown. He shot a music video for the band in Tokyo and Nagoya currently in the editing room. He did some session work in Tokyo, playing guitar and singing on music for  commercials and independent artists. He continued slotting into different  (funk, soul, acoustic, pop, folk) bands around Tokyo in Shibuya, Ebisu, Nakano, Ikebukuro, and in other parts of Japan like Nagoya and Gifu.
While rock is his spiritual home, his taste and capabilities vary widely; blues, soul, funk, pop, country, rockabilly, alternative, Japanese artists like Sheena Ringo and anything in between. Luke is known for his groove, melodic parts, right hand, bluesy, soulful feel and playing whatever suits the song and the artist.